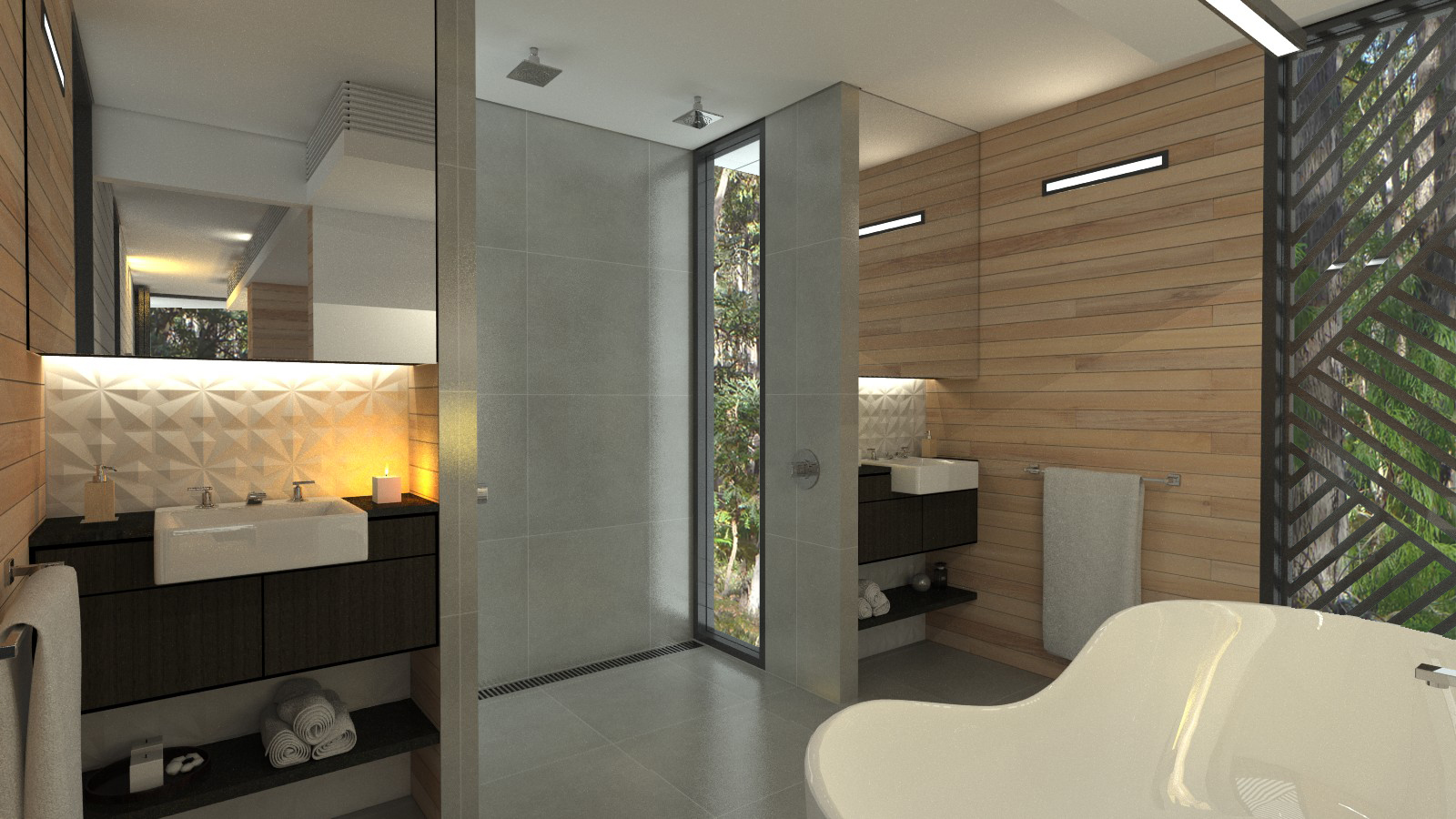 THE BACH CONCEPT
- Architecturally designed portable accommodation
- Fully transportable dwellings with adjustable layouts
- Available in a 'Living', 'Master Suite' and a 'Guest' unit
- Luxury holiday home
- Resort application
- Guest house
- Short stay accommodation rental
- Low site impact, constructed off-site
- Short construction timeframe
- Lock up and leave design for security while not in use
- High level of fixtures and finishes
- Adjustable plan and interior
- Bush fire construction
- Indoor/outdoor space designed for immersion to nature
Specifically designed to rural settings, these modular units measure 12 by 3.5m, allowing for offsite fabrication and delivery. This minimizes construction start-up costs and timeframes, allowing for undelayed enjoyment of your slice of heaven.
The clever modular units allow for varied utilization of the dwellings; whether it be a romantic master suite chalet in the bush, all the way to a full holiday home layout with a guest suite.
For owners of large rural properties in key areas of WA, the opportunity to supply short stay accommodation utilising the master suite can be grasped.
For holiday home owners, the modular units are self dependant with individual kitchenettes, allowing for independent units to be locked for privacy and security.
When implemented as a holiday home down south or on the farm, the units can lock up completely for privacy and
security, ensuring no glazing is exposed for breach.